+86 21 51012729
+86 21 51685837
info@bbotech.com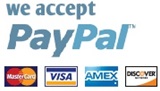 ZnSe
Related link: ZnSe Windows and Lenses

ZnSe-Eigenschaften und Übertragungs Kurve


Zink Selenide wird für Infrarot-Fenster, objektive und Prismen verwendet, bei denen eine Übertragung im Bereich von 0,63 µm bis 18 µm gewünscht wird. Zink Selenide hat eine sehr geringe Absorptions Koeffizient und wird ausgiebig für die Hochleistungs-Infrarot-Laseroptik eingesetzt. Es ist nicht hygroskopisch.


Zink Selenide ist ein relativ weiches Material und kratzt ziemlich leicht. Die geringe Absorption des Materials vermeidet die thermischen auslaufprobleme von Germanium. Zink Selenide benötigt aufgrund seines hohen Brechungsindex eine Antireflexbeschichtung, wenn eine hohe Übertragung erforderlich ist. ZnSe hat eine relativ geringe Streuung über seinen nützlichen Übertragungsbereich.


Zink Selenide, ein chemisch Dampf abgelagertes Material, ist aufgrund seiner geringen Absorption bei 10,6 µm das Material der Wahl für die Optik, die in Hochleistungs-CO2-Lasersystemen eingesetzt wird. Es ist aber auch eine beliebte Wahl in Systemen, die an verschiedenen Bändern innerhalb des breiten Übertragungs Bereichs arbeiten. ZnSe hat eine hohe Beständigkeit gegen thermischen Schock und ist damit das Hauptmaterial für CO2-Lasersysteme mit hoher Leistung. ZnSe ist jedoch nur 2/3 die Härte des ZNS-multispektralgrades, aber die härteren Anti-reflektance-Beschichtungen dienen dem Schutz von ZnSe. Die Kosten von Zink Selenide sind ungefähr die gleichen wie ZNS multispektralgrade und sind in der Regel teurer als Germanium.
Property

Specification

Transmission Range

0.6µm to 16µm

Density

5.27 g/cm3

Thermal Expansion

7.1 x 10-6 /K @ 273K, 7.8 x 10-6 /K @ 373K, 8.3 x 10-6 /K @ 473K

Surface Finish

Typical specifications for surface quality in the infrared are 40-20 or 60-40 scratch-dig in the 0.8 to 7µm spectral region & 60-40, 80-50 or 120-80 scratch-dig for the 7 to 16µm area, depending upon system performance requirements. Diamond Turned surface finishes of 150 Å rms or better are typical.

Surface Figure

In the infrared, typical required surface figures range from 1/2 wave to 2 waves @ 0.6328 µm depending on the system performance requirements.

AR Coating Options

Typical available coatings for ZnSe include BBAR for 0.8 to 2.5µm, 3 to 5µm, 1 to 5µm, 8 to 12µm, & the 3 to 12µm spectral regions & single wavelength coating AR at 10.6µm. Many other specialized wavelength bands are possible within the 0.6 to 16µm range.

Typical Applications

CO2 laser systems, Thermal imaging, FLIR, Astronomical, Medical

Products

Manufactured

Lenses, Aspheric Lenses, Binary (diffractive) Lenses, Windows, Optical Beamsplitters, Optical Filters, Prism.
| | |
| --- | --- |
| Wavelength (µm) | Index of Refraction (n) |
| 1.0 | 2.4890 |
| 3.0 | 2.4380 |
| 4.0 | 2.4330 |
| 5.0 | 2.4300 |
| 7.0 | 2.4220 |
| 9.0 | 2.4120 |
| 10.6 | 2.4028 |
| 11.0 | 2.4000 |
| 13.0 | 2.3850 |
| 15.0 | 2.3670 |
| 17.0 | 2.3440 |