+86 21 51012729
+86 21 51685837
info@bbotech.com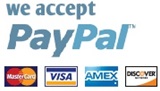 Si
Related link: Silicon Windows and Lenses

Silizium-Eigenschaften & Übertragungs Kurve


Ein Halbleitermaterial, das häufig in Infrarot-optischen Systemen verwendet wird, die im Spektral Band 3 bis 5 µm arbeiten. Der Brechungsindex liegt in der Nähe von 3,4 im gesamten Bereich. Silizium ist auch als Sender im Bereich 20 µm bis 300 µm sinnvoll.


Silizium wird wegen seiner Wärmeleitfähigkeit, seines Leichtgewichts und seiner Härte als Spiegel Substrat für Laser eingesetzt. Es wird auch für Fenster und Objektive in der 1,2 µm bis 6,7 µm Bereich verwendet. Silizium ist aufgrund der starken Absorption bei 9 µm nicht für den Einsatz mit CO2-Lasern als Sende Optik geeignet, sondern weit verbreitet für CO2-Spiegel.


Silizium hat eine der niedrigsten dichten der gängigen Infrarot-Materialien und ist somit ideal für Systeme mit Gewichtseinschränkungen. Die Dichte des Siliziums ist nur halb so sehr wie die von Germanium, galliumarsenide und Zink Selenide. Silizium ist härter als Germanium und nicht so spröde. Silizium ist die niedrigste Materialkosten-Option aller Infrarot-Materialien.
Property

Specification

Transmission Range

1.2µm to 7.0µm & from 25µm out to beyond 300µm

Density

2.329 g/cm3

Thermal Expansion

2.55 x 10-6 /°C @ 25°C

Surface Finish

Typical specifications for surface quality in the infrared are a 40-20 scratch-dig in the 1.2 to 3µm spectral region & 60-40 scratch-dig for the 3-7µm area. Diamond Turned surface finishes of 120 Å rms or better are typical.

Surface Figure

In the infrared, typical required surface figure ranges from 1/2 wave to 2 waves @ 0.6328µm & are usually specified depending on the system performance requirements.

AR Coating Options

The most common anti-reflectance coating for Silicon is BBAR for 3 to 5µm. Many other specialized wavelength bands are possible within the 1.2 to 7.0µm range.

Typical Applications

Thermal imaging, FLIR.

Products

Manufactured

Lenses, Aspheric Lenses, Binary (Diffractive) Lenses, Windows, Optical Beamsplitters,

Optical Filters, Wedges.
| | |
| --- | --- |
| Wavelength (µm) | Index of Refraction (n) |
| 1.5 | 3.484 |
| 2.0 | 3.456 |
| 3.0 | 3.436 |
| 4.0 | 3.429 |
| 5.0 | 3.426 |
| 6.0 | 3.424 |
| 7.0 | 3.423 |