+86 21 51012729
+86 21 51685837
info@bbotech.com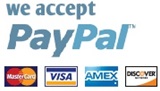 LiNbO3 Kristalle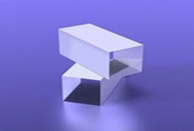 LiNbO3 (Lithium niobate) ist eines der attraktivsten Materialien für die Optoelektronik. Auf der Basis dieses Materials wurde eine große Vielfalt an Geräten entwickelt, die einzigartige Elektro-optische, Photo elastische, Piezo-elektrische und nicht-lineare Eigenschaften haben, kombiniert mit einer guten mechanischen und chemischen Stabilität und einem breiten Transparenz Bereich.
Bluebean Optical bietet hochwertige, große LiNbO3-Kristalle für Laser frequenzdoublers, OPOS und quasi-Phasen-abgestimmte doublers, Wellenführung-Substrate und Säge Wafer.
LiNbO3 Crystal Properties and Applications

LiNbO3 Standard Product Specifications:
Flatness

λ/8@633 nm

Transmitting Wavefront Distortion

λ/4@633 nm

Orientation

±0.2°

Dimension Tolerance

±0.1mm

Clear aperture

>90% central area

Surface Quality

10-5 scratch and dig

Parallelism

20 arc sec

Perpendicularity

5 arc min

AR coating

R< 0.2% for narrowband

R< 0.6% for broadband
LiNbO3 Standard Products:
Component

Standard Size

Electro-Optic Q-Switch

 

6mm x 6mm x 25 mm

9mm x 9mm x 25 mm

16mm x 16mm x 35 mm

Nonlinear OPO and SHG

from 2mm x 2mm x 5 mm

to 15mm x 15mm x 50 mm

Acousto-Optical

up to 25mm x 25mm x 50 mm

Optical Waveguide Substrate

from 10mm x 10mm x 1 mm

to 30mm x 60mm x 1 mm
* Custom LiNbO3 crystals and coating are available upon request.