+86 21 51012729
+86 21 51685837
info@bbotech.com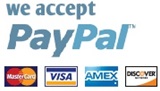 CaF2
Related link: CaF2 Windows and Lenses

CaF2 Eigenschaften & Übertragungs Kurve


Kalzium Fluorid kann in den ultravioletten, sichtbaren und Infrarot-Spektral Regionen verwendet werden. Kalzium Fluorid hat eine Übertragung von über 90% zwischen 0,25 und 7 µm.


Kalzium Fluorid ist doppelt so hart wie Barium-Fluorid und auch weniger anfällig für thermischen Schock. Es wird aber häufig in kryogenisch gekühlten wärmebildsystemen eingesetzt. Es ist günstiger als Barium-Fluorid. CaF2 ist Diamant drehbar.
Property

Specification

Transmission Range

0.13µm to 7.0µm

Density

3.18 g/cm3

Thermal Expansion

18.85 x 10-6 /°C

Surface Finish

Polishes of 20-10 scratch-dig are mostly specified for use in UV & visible applications. Typical specifications for surface quality in the infrared are a 40-20 scratch dig in the 0.75 to 3µm spectral region & 60-40 scratch-dig for the 3-7µm area.

Surface Figure

In the UV & Visible spectral regions, surface figure ranges from 1/10 wave to 1/4 wave @ 0.6328µm. In the infrared, typical required surface figure ranges from 1/4 wave to 2 waves @ 0.6328 µm & are specified depending on the system performance requirements.

AR Coating Options

Available coatings for CaF2 include BBAR for 0.8 to 2.5µm, 3 to 5µm or the 1 to 5µm spectral regions.

Typical Applications

Cryogenically cooled thermal imaging, Astronomical, Microlithography, Excimer Laser applications.

Products

Manufactured

Lenses, Aspheric lenses, windows, Optical Beamsplitters, Optical Filters, Wedges, Prisms.
| | |
| --- | --- |
| Wavelength (µm) | Index of Refraction (n) |
| 1.060 | 1.428 |
| 2.058 | 1.424 |
| 4.000 | 1.410 |
| 5.893 | 1.387 |
| 8.251 | 1.344 |
| 9.429 | 1.316 |