+86 21 51012729
+86 21 51685837
info@bbotech.com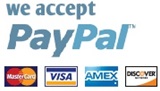 Wafer aus Saphir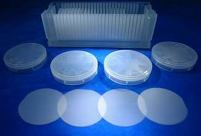 Saphir EPI polierte Wafer sind ultraflache, Super saubere, stressfrei polierte Substrate. Diese werden mit Präzisions Orientierungen und Offsets angeboten, Wafer-bis Wafer-Uniformität mit mehreren Oberflächen fertig. Diese Wafer sind individuell entwickelt, um die einzigartige Spezifikation und die endgültige Anwendung der Kunden zu optimieren.
Bluebean Optical verfügt über führende Fähigkeiten in der Verarbeitung und Produktion von Saphir Substraten und optischen Fenster Produkten. In unseren hochmodernen Anlagen befinden sich hochvolumige Produktionsanlagen, die auf Kernbohrungen, schneiden, Formen, Schleifen, Läppen, reinigen, Glühen und Messen von Saphir Wafern zugeschnitten sind. Wir schneiden und Schleifen auch Saphir Substrate und Fenster mit hochwertigen Oberflächen und hervorragenden flachheits Spezifikationen von Bow, Warp und TTV.
Sapphire Wafers Specifications:
Constituent

Monocrystal Al2O3 with 99.999% purity

Crystal quality

No envelope, bubble, trace, clouds, striaturn, color or scatterer

Diameter

2 Inch

3 Inch

4 Inch

5inch ~ 7inch

Thickness

430±15µm

550±15µm

650±20µm

Specify

Orientation

C- plane (0001) to M-plane (1-100) or A-plane(1 1-2 0) 0.2±0.1°

Orientation side length

16.0±1.0

22.0±1.0

32.5±1.5

Specify

Orientation Incline accuracy

A-plane (1 1-2 0 ) 0° ± 0.3°

TTV

≤10µm

≤15µm

≤20µm

≤30µm

BOW

≤10µm

≤15µm

≤20µm

≤30µm

Warp

≤10µm

≤15µm

≤20µm

≤30µm

Front Surface

Epi-Polished (Ra < 0.2nm)

Back Surface

Fine ground (Ra = 0.5 to 1.2 µm), Epi-Polished (Ra < 0.2nm)

Cleaning/packaging

Class 100 cleanroom cleaning, vacuum packaging removing nitrogen

Note

Custom Specifications are also available per customer's request.